Serving the Montreal region since 1975, Hometree Inc. specializes in the complete maintenance of trees, shrubs and cedar hedges.  Highly qualified, our staff is dedicated to the care and preservation of your trees.  We are proud to offer comprehensive, quality services that meet health and safety requirements in commercial, industrial and residential sectors.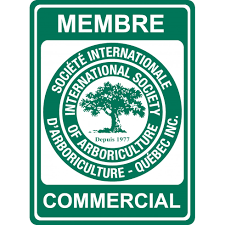 Proud member of the ISA (International Society of Arboriculture) and the ISAQ (International Society of Arboriculture Quebec).
The safety of our employees and work is the absolute priority at Hometree.  It is imperative that our methods and equipment are suitable for each task.  Hometree is protected by accident insurance and our team is covered by the CNESST.